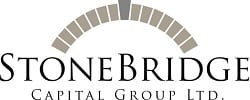 Get Pre-Approved Now!
480-626-1772
GET $10K TO $150K IN CASH LINES OF CREDIT
It only takes 60 seconds to fill out a pre-qualification form
---
90% of our applicants are approved with a lender in under 7 business days
Instant Pre-Approval
0% Interest for up to 24 months
Stated Income and Start-ups OK!
100% Secure We never share your email
THE STONEBRIDGE TEAM HAS FUNDED OVER $350 MILLION AND COUNTING!
---

Money For Start Ups and Personal Lines of Credit
We assist our clients in obtaining up to $150k in business and personal credit lines. If your FICO score is 650 or higher, we can probably get you the credit lines you deserve.

Easy & Fast Process
All we need from you is some basic information and we can get to work in getting your line of credit. (Click the "Get Started" button to get started)

Get Help With Qualifying
If your credit score happens to be lower than the required FICO score, you may still qualify by getting a co-signer to help you get the credit lines you are seeking.
UNSECURED CREDIT LINE REQUIREMENTS
If you say yes to the following three requirements, you are a great candidate for unsecured lines of credit
FICO

Your FICO score is 650 or higher

Payments

No late payments in the past year reporting on your credit report.

History

Good credit history with at least one line of credit over the past 3 years.
More Questions?
Please do not hesitate to ask us any questions you may have. Our goal is to get you the best funding possible. We only win when you win.
You can call us at anytime at (480) 626-1772.
100% Secure We never share your email